I've been cleaning off the memory card for our digital camera today, finally, so I thought I'd share some more of my Anna-girl. So this is Anna--the queen toddler of accessorizing. She loves to wear hats, necklaces, my shoes, purses, anything fun like that. It's so cute to watch her find new things to carry around. She makes my days!
Here's one of the many accessorized looks of Anna.
And another one, this time sporting the stocking cap I knit for her back at Christmas time which is too small for her now, her much loved BYU t-shirt from Auntie Jane Anne, and mommy's tall sandals.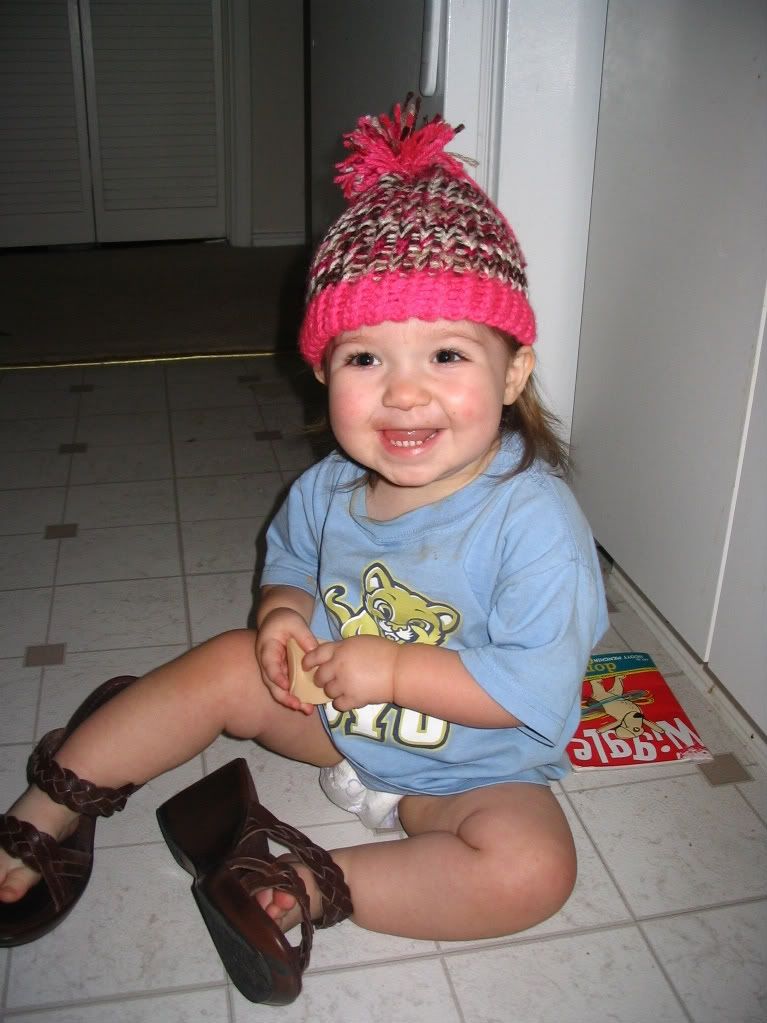 We had a rainstorm a couple days ago and Anna was very intrigued by/worried about the loud thunder as we stood outside on the patio watching the storm.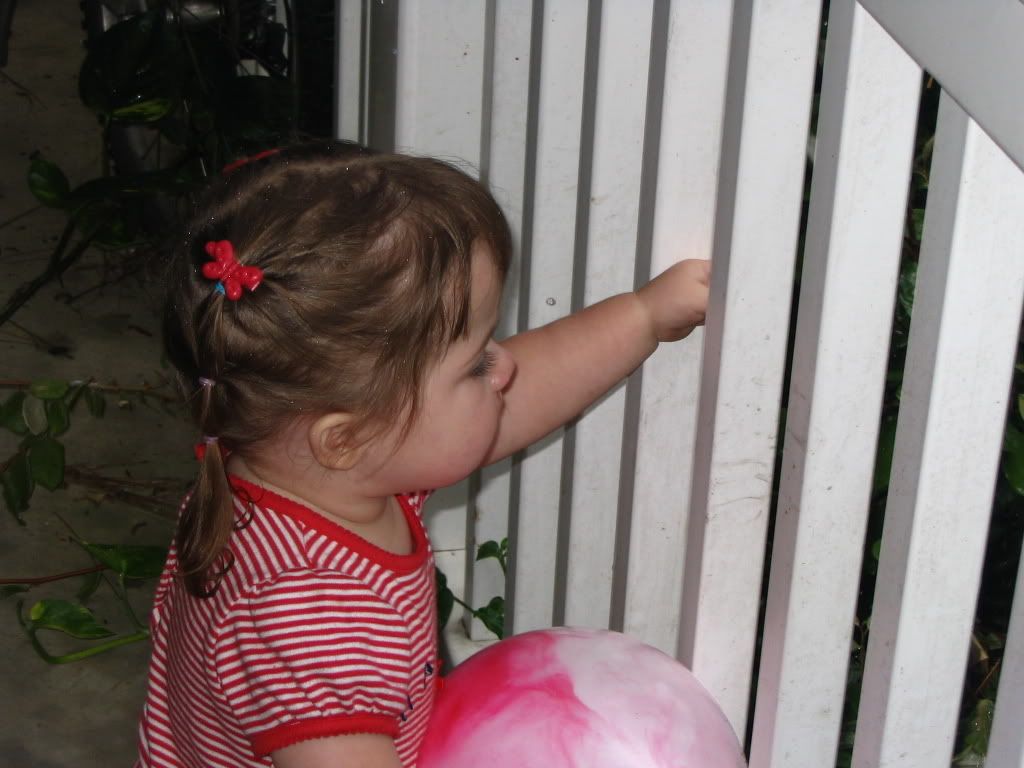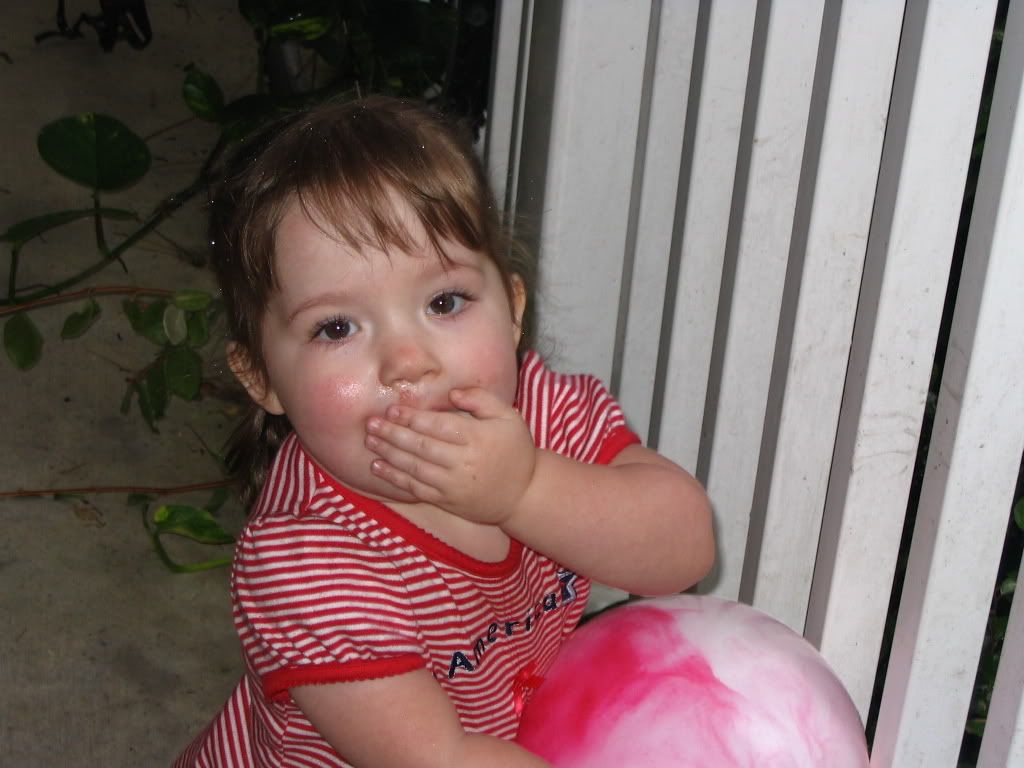 Here's the lovely view of our rainy world. I'm not a huge fan of the humidity here, but I do love the big thunderstorms and rain we get here! I love how green it makes everything!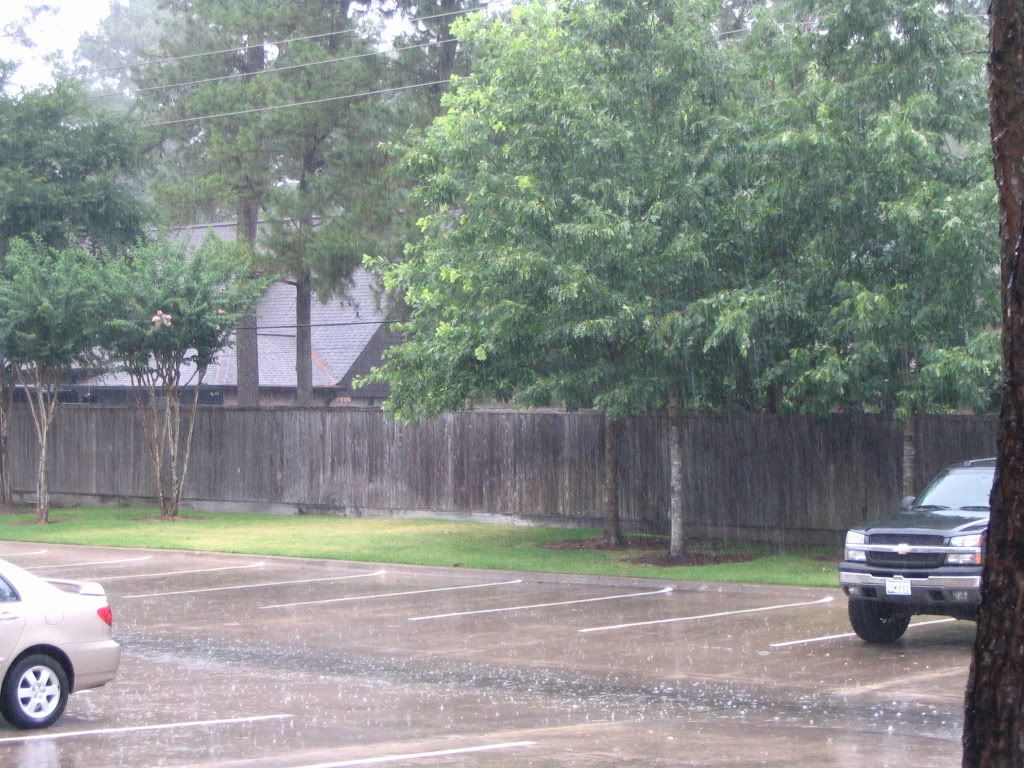 Here is one of Anna's favorite games. It was a glorious day for her when she discovered that her magnets stick to the front door as well as the fridge! I have mixed feelings about this one, though, since I now have bright letter and number magnets trailed all across the apartment. Dan finds himself lucky many days also when Anna sends a nice little gift with him to work in his briefcase, when unbeknownst to either of us, she drops magnets in it while she's playing. Hey, work must be boring so Daddy needs some toys too!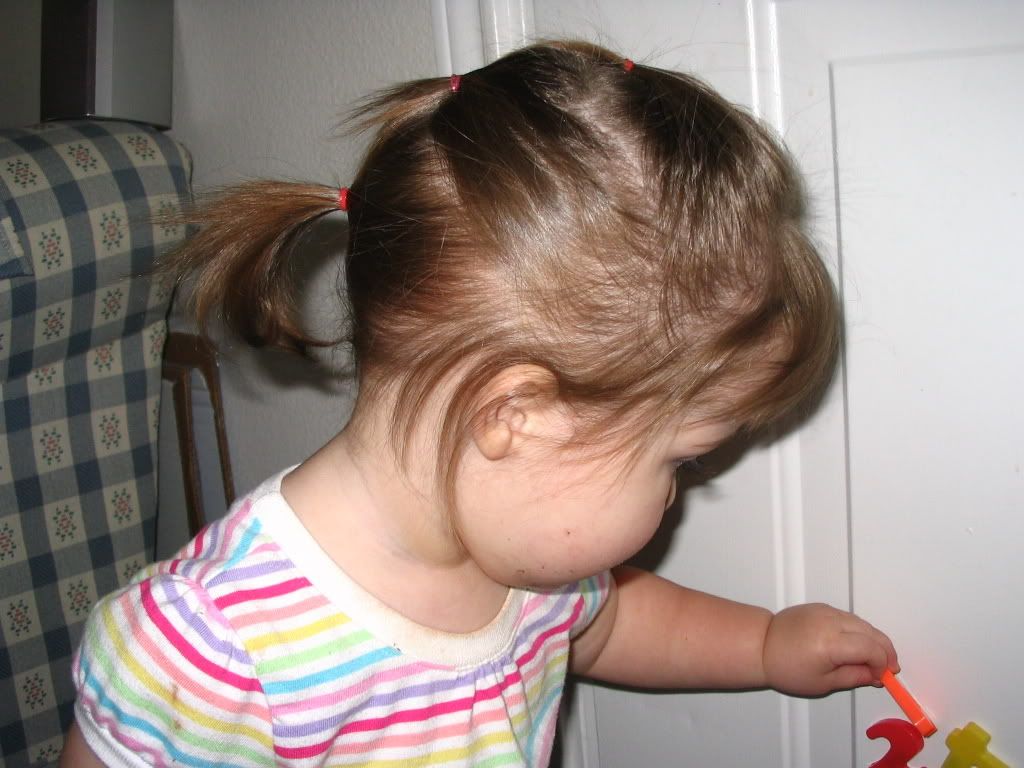 Caught in the middle of her playing...